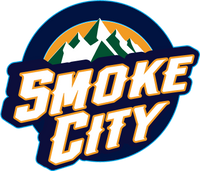 UTAH'S PREMIER SMOKE SHOP
Welcome to Smoke City, Utah's premier smoke shop! Located on the South West end of the Valley on Redwood Road in West Jordan, our shop is dedicated to providing exceptional customer service and a wide range of high-quality smoking products.
At Smoke City, we take pride in our extensive selection and expertise in the vaping industry. Our full vape shop is stocked with the latest devices, accessories, and premium e-juices to enhance your vaping experience. Whether you're a beginner or an advanced vaper, our knowledgeable staff is ready to assist you in finding the perfect setup that suits your needs.
In addition to our vape offerings, we also offer a diverse range of smoking accessories. Discover our collection of local glass pieces that showcase the craftsmanship of talented artisans in the area. For those seeking scientific glass, we have a selection of high-quality pieces designed for both functionality and aesthetic appeal.
At Smoke City, we recognize the growing popularity of hookah smoking and cater to enthusiasts by offering a variety of hookahs and premium tobacco flavors. Our hookah collection is designed to deliver an enjoyable and authentic experience.
We are continuously exploring new and trending products in the smoking industry to ensure that our customers have access to the latest innovations. From unique smoking devices to cutting-edge accessories, we strive to bring you the hottest trends in the market.
We invite you to visit our smoke shop and explore our wide range of products. Our friendly and knowledgeable staff will be delighted to guide you through our inventory, answer any questions you may have, and help you find the perfect smoking essentials. Experience the difference at Smoke City, where customer satisfaction is our top priority.
Smoke City
7664 South Redwood Road Suite. A
West Jordan, Utah 84084


Mon-Fri: 10:00AM - 9:00PM
Saturday: 11:00AM - 9:00PM
Sunday: Closed
Please Call on Holidays
We do not sell tobacco or tobacco related products to anyone under 21 years of age. All products must be purchased in store!